Children's activities at Marquèze
It's adventure time !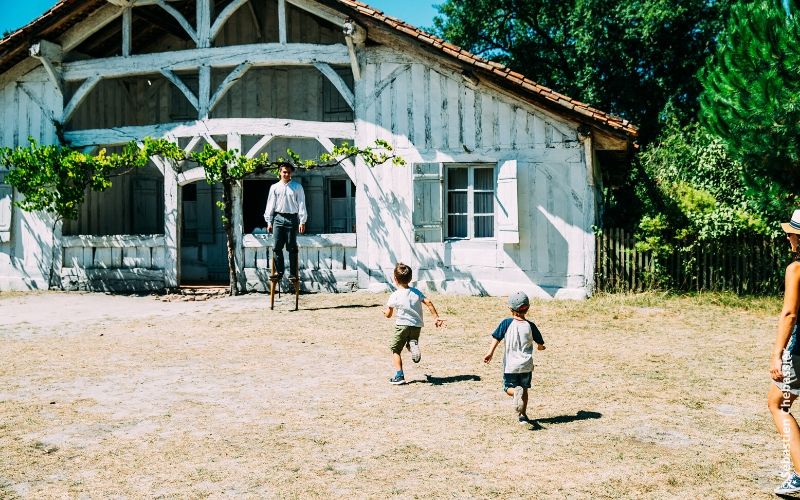 In total freedom and safety, your children can roam, run, explore and have fun. Domestic animals to meet, rural activities and life in the olden days to discover, natural areas to explore and the delicious treats of the bread oven... the Marquèze district and its 25 hectares are truly an adventure and discovery playground!
All events and games are included in the Ecomuseum admission ticket
Workshops with Félix
During the school holidays, daily interactive workshops for children on themes linked to everyday life in a late 19th century Landes district. Workshops around wool and weaving, feather pen writing, games from another age, or 'Bzzz Bees' are among the themes to help children discover local heritage through fun activities!
Free admission - advance booking in the morning at the train stop.
Children from 3 to 12 years, in the company of their parents.